Set in the heart of the iconic Vallée des Baux, bec restaurant's team is eager to meet and greet you. For you to try our Cuisine and for us to share experiences with each other, but most of all spend a moment together in the simplest and humblest way we can.
Welcome to bec restaurant.
*
What's new? 
Un p'tit bec
Lunch week menu in less than 50 minutes
***
Starter + main + dessert 36€
Starter + main or main + starter 30€
Daily menu presented at the table
Nibbles
**
Starter
**
Suggestion of the day
**
Dessert
***
Available for lunch on Mondays, Tuesdays, Fridays and Saturdays excluding bank holidays.
About us
Paris. Hong-Kong. Villasimius. Montreal. Shanghai. Sydney. Luxembourg. London. After years abroad, Edouard and Jessica decided to settle down when, charmed by Paradou and this lovely "Mas from Provence", they could picture a place to express their common vision of a restaurant. Keeping their favourite value in mind: simplicity, they wish to bring their energy, happiness and know how.
One thing is certain; there will be exchanges, taste, openness, laughter and wine.
Edouard Beaufils
Chef & Owner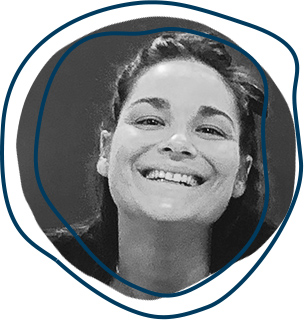 Bec to Go 
Order your tailor-made pies
Should you like to offer bec's pies to your guests at home, we are happy to suggest your own tailor-made, Pâté-croûte, pithiviers or Wellington.
You can place an order from 6 guests, 5 days in advance at least.
Order by phone 04 86 63 57 52 or email
PÂTÉ-CROÛTE
From 85€ for 6 guests minimum
Choose to compose it with poultry, pork, rabbit or duck, with or without Foie Gras
PITHIVIERS PIE
From 30€/person for 6 guests minimum
Choose to compose it with poultry, pork, duck, lamb, beef with or without Foie Gras
WELLINGTON BEEF
55€/person for 6 guests minimum
Offered with truffle purée and gravy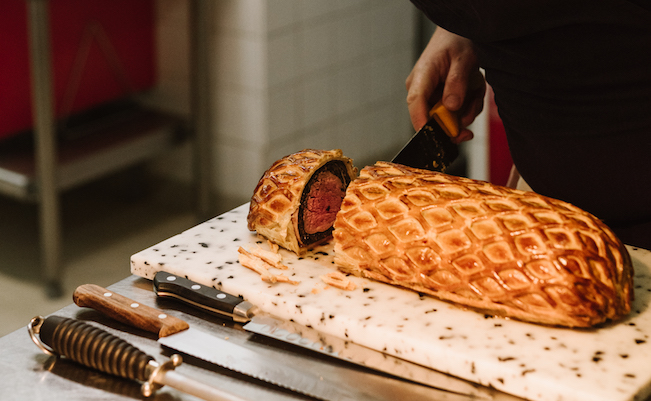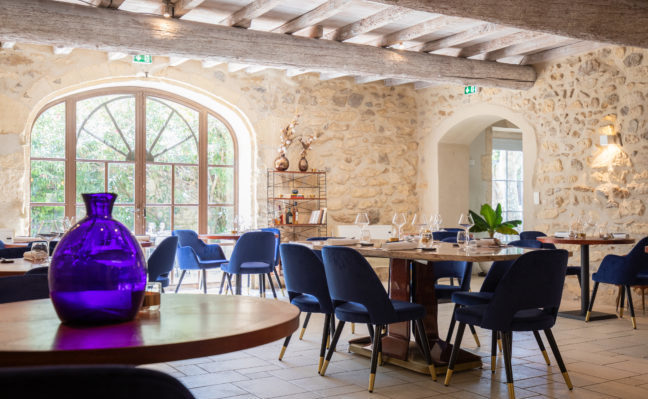 Private dining room
Live the private dining room experience
and get your home away from home.
Get our dining room privatized for memorable moments whether they are private or professional and let's host together your guests.
Business meeting, family gathering, we can welcome a 12 people group in the private room and up to 35 people in the main room.
Do not hesitate to contact us should you need any more information.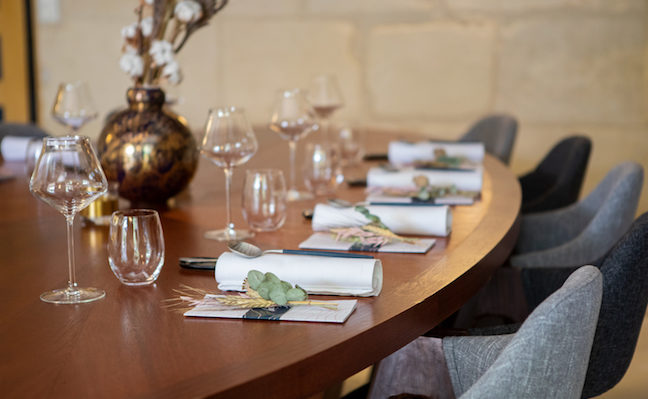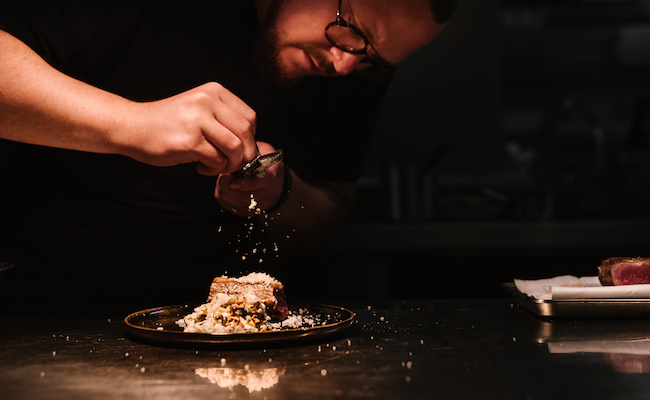 CAREER
Wish to join bec restaurant and be part of the team?
Send us your resume and cover letter or even better come and meet us.